History:-Agra is the foremost tourist spot in India and has been equipped with all kinds of infrastructure facilities for tourists. The city with multi colored illuminations providing a marvelous view at night offer hearty welcome to its tourists. Many high standard hotels and resorts add the enjoyment of the vacation and picnic to its pinnacle in Agra.
Famed with one of the Seven Wonders of the World - Taj Mahal, Agra is one of the most popular tourist destinations in India. Agra is a virtual fort of history and architecture located in the state of Uttar Pradesh in India. Historical monuments, architectural grandeur ventures and the beauty of marbles, Agra thrives as one of the tourist destination in India.

Agra, a medieval city, was assumed to be built in 1475, had been found its place even in the epic Mahabharatha as Agraban (means paradise). The renowned second century geographer Ptolemy spotted this place as Agra in his world map. Agra was the capital of many dynasties including Lodhi and Mughals.

Located at the banks of River Yamuna, Agra offers the tourists the richest of the man made beauties including three UNESCO World Heritage Sites - Agra fort, Fatehpur Sikri and Taj Mahal. It is the haven of Mughal art, culture and architecture.

Culture:-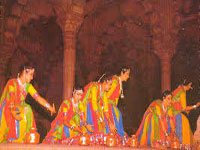 Agra is an exquisite centre of culture and arts. The specimens of art and culture in the great Agra city are not only impressive but are also the mirrors of the cultural and artistic talents of the Indian populace during the grandeur past. This city houses many ancient temples, mosques, forts, several mausoleums, tombs and historical monuments. Agra Fort and Taj Mahal are the incomparable structures in the city.

Apart from the well accomplished grandeur monuments, Agra is renowned for many art performances. Breathtaking traditional paintings, folk dances, folk music, embroideries, unparallel cloth designing and stitching are the reminiscences of the past glory and some of the talents are still preserved in this historical town.

Sculptors, jewelers, musicians, painters, carpet makers, artisans, metal workers, weavers and embroiderers were frequent visitors to the Royal courts during the Mughal Period. There were many talented artists and artisans were there among the locals.

Balkeshwar Temple located on the banks of River Yamuna, Kailash Temple placed at Sikandra, Mankameshwar Temple at Rawatpara, Prithvinath Temple situated at Rajpur Chungi and Mahakali Temple located at Sikandra are some of the important temples in Agra. These temples are the hub of religious and cultural activities.
Travel within city:-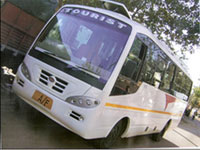 Agra is one of the most popular tourist destinations in India, and the reason for this is quite well known. Agra houses one of the Wonders of the World. The tourist influx in the town of Agra is always quite heavy due to this reason. Travelling around the town of Agra can be done through a multitude of ways, including electric buses, Tongas, tempos, cycle rickshaws and auto rickshaws.
Cycle Rickshaw:- Cycle rickshaws are available aplenty in the town of Agra. Traveling through a cycle rickshaw can be quite time consuming, although this is a very cheap mode of travel with charges hovering around Rs 5 to 10.
Tonga:- You can also opt for Tongas in Agra. Tongas are horse drawn carriages that run throughout the town. Tonga charges are very low too, and you can opt for a Tonga ride as it is faster than a cycle rickshaw ride. Charges will range around Rs 5 to 15.
Bus:- Electric buses in Agra cover all the major areas in the town, but these tend to be crowded normally, hence opting for buses is not a very good option. Charges are very low though, ranging from Rs 3 to 6.
Tempo:- Tempos are also available, and these are shared vehicles which can be more comfortable than buses for slightly elevated rates. Tempo rates will vary from Rs 5 to 10. These are a safe mode of travel and can be taken up during night time.
Nightlife:- Present Agra thriving with many facilities has much in store to offer great night life. The restrictions on the Indian culture on night life are visible in Agra significantly.

The Taj Mahal at night with all kinds of multi colored illuminations, the grandeur reflection of the majestic monument in the serene Yamuna water and the street vendors selling art crafts and fast food is really enjoyable. One can have the maximum enjoyment during the days with more moonlight. Taj Mahal brings in mind the grandeur castles in fairy tales. Five nights around the full moon day are great days for viewing the eternal beauty of the Taj Mahal.

The outskirts of Taj Mahal complex houses many movie theaters, pubs, cafeterias, Internet cafes and bar parlors. They are open mostly up to midnight 12'o clock. One can spend evenings in the Agra Fort by viewing the splendid light and sound show depicting the rich stories and glorious past of Agra.
Shopping:-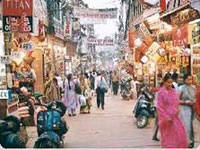 Agra is known for impressive monuments, but also is equally renowned for traditional arts, paintings and handicrafts. An enthusiast traveler can enjoy the shopping in Agra very much. One can get all kinds of metal wares and fine crafts from the street stalls to super malls in Agra.

The city is famous for much rare collection of handicraft items, valuable leather items like shoes, belts and bags, exquisite jewelries, foot wears and embroidery works. Agra brassware and carpets are renowned world over. Agra's delicious taste is a favorite attraction for tourists and the sweet taste lies in the pedas, gajak and dalmoth. Agra is a favorite spot for Mughulai cuisines as well.

Munro Road, Kinari Bazar and Sadar Bazar are the main shopping areas in Agra. These main markets are located in and around the Taj Mahal.

One can shop for handicraft items and artifacts from Government owned Gangotri, the UP State Emporium located at the complex of Taj Mahal Complex. This emporium has marvelous collections of marbles, leather items, brassware items and textile items.