Udaipur City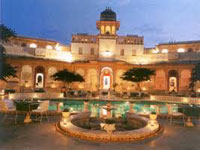 History:-The Lake city of India, Udaipur, prides itself of having one of the most royal histories. Legends have it that the city was founded by Maharana Udai Singh who came upon a recluse at the Pichola Lake. The sage blessed the king and asked him to build a palace on the very spot, as the place was well protected by the Aravalli Hills. The king did so and moved his kingdom to Udaipur after the Mughal attack at Chittor.

The city was established and named as Udaipur in the year 1557 A.D. The city was under the rule of the Sisodia Kings, who claimed to be the progeny of the Sun God. They are also known to be the oldest and the most powerful ruling family in the world.

After the downfall of the Mughal Empire, various small clans like the later Maharanas and Sisodias ruled the city. They captured all the parts of the city except the Chittorgarh Fort, which continued to be under the Mughal flag. King Jehangir, in the year 1616, returned the Fort to the ruling Rajput kings.

Udaipur continued to be the capital of Mewar until the throne fell into the hands of the British in 1818. It was then declared a princely state and held the same title till 1947, when India gained independence.
Travel within city:-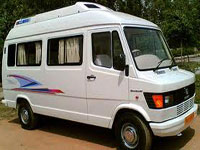 Udaipur is a very picturesque and famous city in the state of Rajasthan. Tourists flock to the town in order to catch a glimpse of the famous structures present in Udaipur, including the City palace, the vast Udaipur Lake and the Jagdish Temple. All these places can be easily reached through one of the various modes of transport available – including taxis, Tongas, auto rickshaws and city buses.
Bus:- The government bus service in the city is not too frequent, and this is why many tourists don't opt for buses although the fares are cheap around Rs 3 to 8.
Taxi:- Tourist taxis can be availed from the railway station and the main bus depot, and fares will range around Rs 100 to 200 for a trip within the city.
Tongas:- Tongas or horse carts will also be available for rates of around Rs 5 to 15.
Tempo:- The auto rickshaws in the city of Udaipur do not run on meter, and the fares may depend on the distance covered. It is essential for you to fix up a prior rate beforehand while bargaining with the auto drivers, as this way you can make sure that you do not lose much money. Auto fares may range around Rs 15 to 40 for travelling to the major locations in the city. Auto rickshaws are a fast and easy mode of travel, and can be preferred during night time. There are no special night fares.
Hotels:-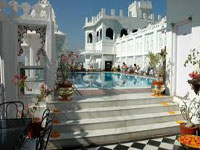 You can find 115 hotels in Udaipur under following categories:
Udaipur Budget Hotels (23): Hotel Mahendra Prakash, Shree Jagdish Mahal, Hotel Wonder View
Udaipur Medium Hotels (68): Hotel Vishnupriya, Hotel Panna Vilas Palace, Aranyawas
Udaipur Luxury Hotels (24): Inder Residency, Amar Kothi, The Oberoi Udaivilas
Udaipur Homestays (1): Comfort Homestay
Udaipur Resorts (13): Oriental Palace Resorts, Sneh Resorts, RAMADA RESORT
Udaipur Guesthouses (1): Shiva Guesthouse
© Copyright 2013 - All right Reserved